Pneumatic Counters
Pneumatic counters are controllers used in the pneumatic industry to count and tally pulses of compressed air, which are then translated numerically and shown on a mechanical digital display. They work within specified pressure ranges and limits of frequency of the counting events.
Types of pneumatic counters
There are two types of pneumatic counters: totalising counters and pre-s...
Showing 1-6 of 6 products
Relevance
Price (high-low)
Price (low-high)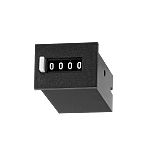 RS Stock No.: 181-1073
Brand: Kübler
Manufacturers Part No.: 3.802.211
Available in multiples of 1
Kübler
4
PMK 14.21
-10°C
+60°C
-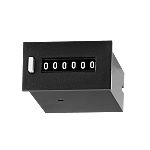 RS Stock No.: 181-1074
Brand: Kübler
Manufacturers Part No.: 3.804.211
Available in multiples of 1
Kübler
6
PMK 16.21
-10°C
+60°C
-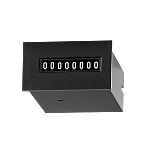 RS Stock No.: 181-1076
Brand: Kübler
Manufacturers Part No.: 3.805.201
Available in multiples of 1
Kübler
8
PMK 18.20
-10°C
+60°C
-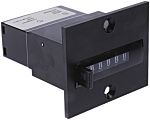 RS Stock No.: 726-336
Brand: Hengstler
Manufacturers Part No.: 0 495 465
Available in multiples of 1
Hengstler
6
495
-15°C
+60°C
8 bar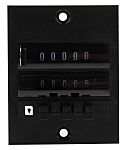 RS Stock No.: 726-314
Brand: Hengstler
Manufacturers Part No.: 0 497 487
Available in multiples of 1
Hengstler
5
497
0°C
+60°C
8 bar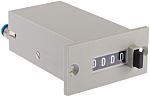 RS Stock No.: 349-6870
Brand: Crouzet
Manufacturers Part No.: 99766002
Available in multiples of 1