IC Test Clips
In-circuit (IC) test clips are a key tool in the electronics industry. They ensure a secure positive connection to all chip leads and enable handsfree testing. IC test clips are used for production testing, quality control inspection and field service.
How do IC test clips work?
IC test clips are designed with steel hinge pins and robust polyester bodies. Most IC tes...
Showing 1-3 of 3 products
Relevance
Price (high-low)
Price (low-high)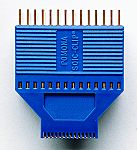 RS Stock No.: 221-8249
Brand: Pomona
Manufacturers Part No.: 5250
Available in multiples of 1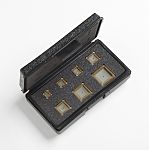 RS Stock No.: 221-8252
Brand: Pomona
Manufacturers Part No.: 5515A
Available in multiples of 1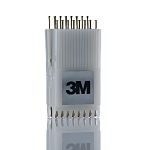 RS Stock No.: 842-0547
Brand: 3M
Manufacturers Part No.: 923700
Available in multiples of 1